Detailed Product Description
| | | | |
| --- | --- | --- | --- |
| Material : | Aluminium Alloy | Certification : | CE Certified Product |
| Operation : | Wireless Remote Control | Wireless Band : | 433MHz |
| Operation Voltage : | AC 220V / DC 36V | Operation Temperature : | -25°C to 70°C |
| Surface Treatment : | Powder Coated | Colors : | Silver /Black /Customize |


Main Features :
Motor overload protection
The motor has overload and overheating protection function to protect and prolong the life span of the motor. During an outage, the clutch can be disengaged to open the gate manually with easy & steady.
Multi-Language LED Display (Optional)
Equip with LED Display for additional security and visibility.
Intelligent Self-Align (ISA) Motor (Optional)
The drive mechanism is used Intelligent AC Head Unit, intelligent digital navigation technology, trackless and automatic skew correction.
Trackless Operation
The gate does not need any rails/track to operates. It generates less noise compare to on track gates.
Smart Power Outage Clutch
Elegant key-type clutch can easily change to manual mode during a power outage by insert a special key into the hole of the clutch and turning it at 90 degree.
Anti- Collision IR Sensor
The gate to automatically retract when a person or object is detected as far as 30-50cm away, thus ensuring the safety of vehicle and pedestrians.
Wireless Remote Control
Carry it on you and control the gates opening and closing conveniently any time, the control distance up to 50M.
Anti- Climb Photo Cell
The gate also equips with anti-climb alarm system, when there is an obstacle detected on top of the gates, the alarm system will turn on siren.
Windproof Structure
This gate is design with wind resistance, equip with Wind-resistant device enable ensure gates operate under windy condition.
One-Piece-Bended Tubular Frame
The main frame of SQM series is made of one-pieces-bended durable aluminum alloy. The smooth– tubular shape of the frames makes it exterior looks simple and elegant.
Specialness structure Design
The design of the curved frames has reduced PVC connectors and exposed parts. This is to strengthen the structure and increase the intensity, make gate operated smoothly.
Project Reference :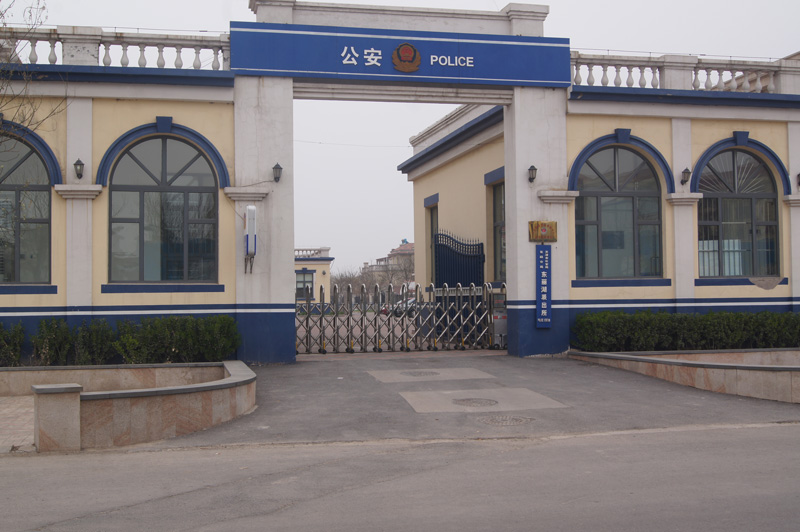 Project Information: Local Police Station
Product Model: SQMBS
Installation: Unilateral Opening
Completion Date: 2015
Services: Consultancy, Manufacture, Installation, Commissioning, Maintenance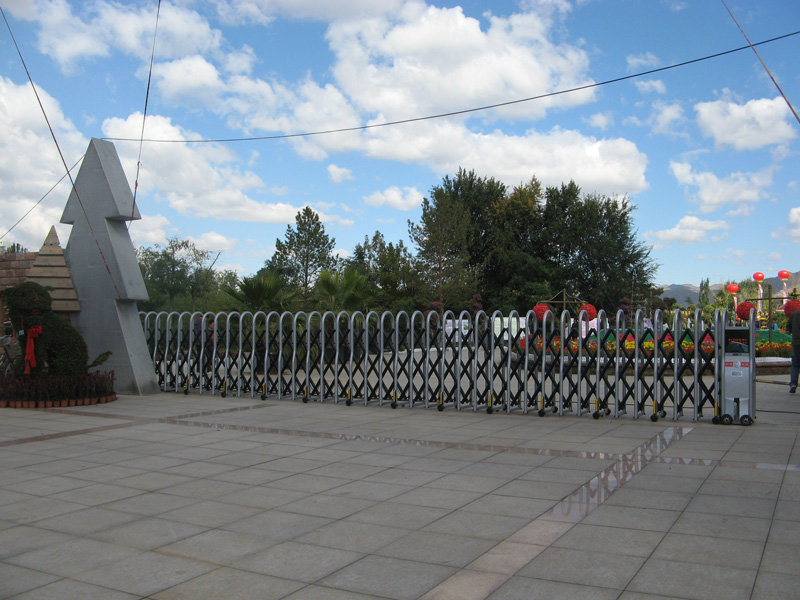 Project Information: jinxiu Park
Product Model: SQMB
Installation: Unilateral Opening
Completion Date: 2012
Services: Consultancy,Manufacture, Installation, Commissioning, Maintenance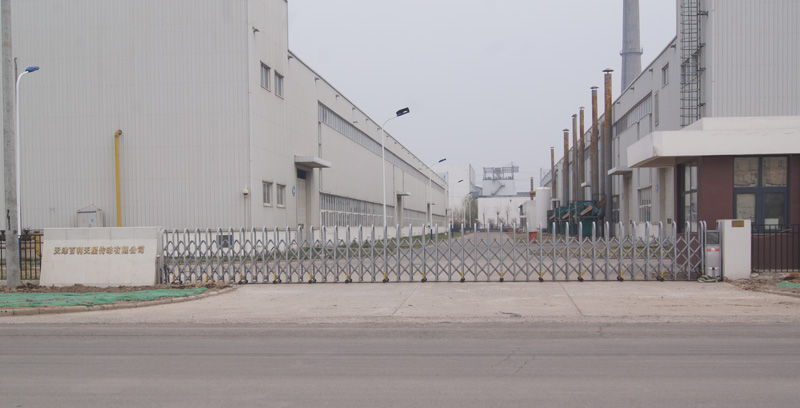 Project Information: Industrial Park
Product Model: SQMB
Installation: Unilateral Opening
Completion Date: 2015
Services: Consultancy, Manufacture, Installation, Commissioning, Maintenance