12th Apr 2013
Crowd Control Barrier @ USA
California, USA – Massive crowd control barriers were use during the convocation for University Of Southern Queensland.
Our exclusive partner in North America which is Turtlegate USA ( www.turtlegates.com ) sold almost 200 sets HongMen's Crowd Control Barriers to the university. For more details regarding this products, please refer to
http://www.hongmenglobal.com/product_son.asp?classid=43&title=barrierproducts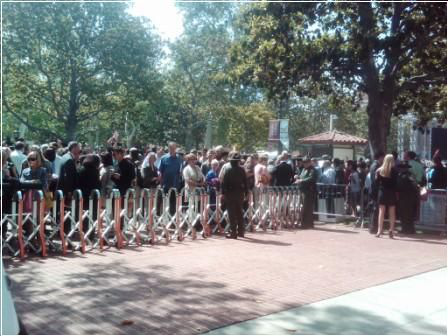 Visitors are segregated with the students and more barriers are needed for other purposes as well.